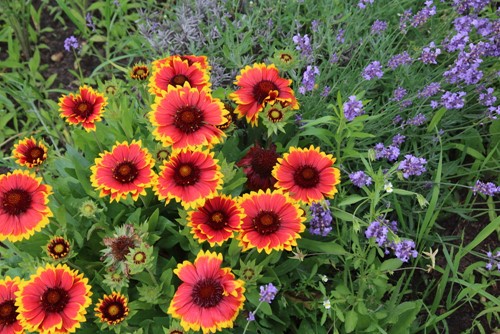 Photo by Helga_SM via Shutterstock
When you begin to revamp your yard or garden, there comes a time to decide what exactly you'll be growing. You'll want plants that are hearty, beautiful and fragrant to grace your yard.
Choose Hearty
First, you can begin by planting ground-cover roses. These bountiful, low-growing rose varieties can provide plenty of flowers throughout the year. They tend to be very low maintenance and are drought-tolerant as well. They are great for any garden bed or container garden.
Another hearty favorite is red yucca. This plant can survive in high heat and is incredibly strong-willed. It has a bluish-gray, succulent base with long stalks that shoot up near six fee that bear red-ish, tube-shaped flowers. They are virtually guaranteed to catch the eye of any passerby.
Choose Vines
Next, you may want to throw in some vining plants. The classic trumpet vine is as tough as nails and fast-growing. Plant this vine near a trellis, fence or any vertical surface, and let it do its thing. Make sure to prune and maintain regularly; otherwise this beauty can be a bit invasive.
Choose Fragrance & Color
For a fragrant eye-catcher, you may want to turn to a classic English lavender. This plant is good for anything from a walkway border to a rock garden. It flowers throughout the end of spring and into summer and has an enchanting fragrance. There are smaller varieties that are good for container planting, as well as larger varieties that can be a beautiful hedge. When you want to add some great evergreen flavor to your garden, you'll find purple pixie to be an appropriate addition. Purple pixie is great as a dominant ground cover or as an accent in a tall planter. It has spectacular color year-round.
Choose Blankets
Blanket flowers are a great choice for perennial color, and they attract butterflies to your garden. They also happen to be an incredibly hearty grower and resist rabbits and deer. They also come in a number of different colors, from bright yellow, gold and red hues. A classic friend to any garden.
With this list of hearty, brilliant and fragrant plants, your garden will be the talk of the town. You'll have beautiful flowers, enchanting smells and spectacular evergreens all around.